Portfolio
Living the Dream
A futuristic new construction, heart and with two wings, living in the basement, sleeping on the mom floor.
Sitting at the drawing table with Jurrien de Mik from D&M architecten adviseurs b.v.. a futuristic house with a central heart and two side wings was designed, with living areas in the basement and the bedrooms on the first floor.
The dining room and kitchen are central areas of the house and provide a wonderful view of the yard and the valley. To accent the dining room's function, the walls were covered in a heavy wallpaper that makes the walls seem to have more depth. Tall glass doors with steel frames highlight the transition to the living room, where the cheerful kimono wallpaper immediately catches your eye and lends the room a playful, warm note. Wallpaper plays an important role all over this house.
In fact, 80 percent of the walls are covered with it, giving each room its own distinct vibe. There is an area separate from the living room where the children can study or play computer games. On the floor above, the rooms are connected by a U-shaped hallway. In the middle there is a fabulous master bedroom with an adjacent bathroom, a view of the yard, wallpaper with birds, and a romantic canopy bed creates a fairytale like atmosphere.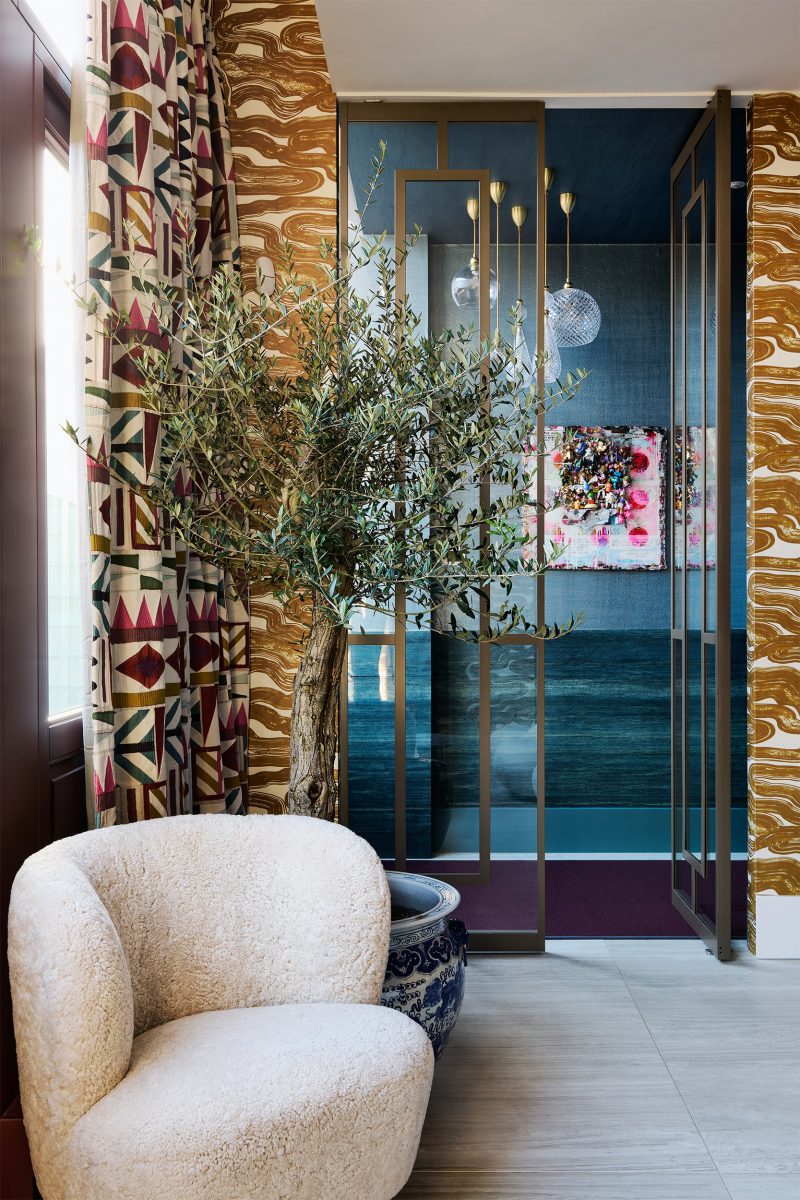 Excited to work with us?
Got a project on your mind? Collaboration? Let us know, and we'll soon get back to you.
Get in touch