Portfolio
Stately Abode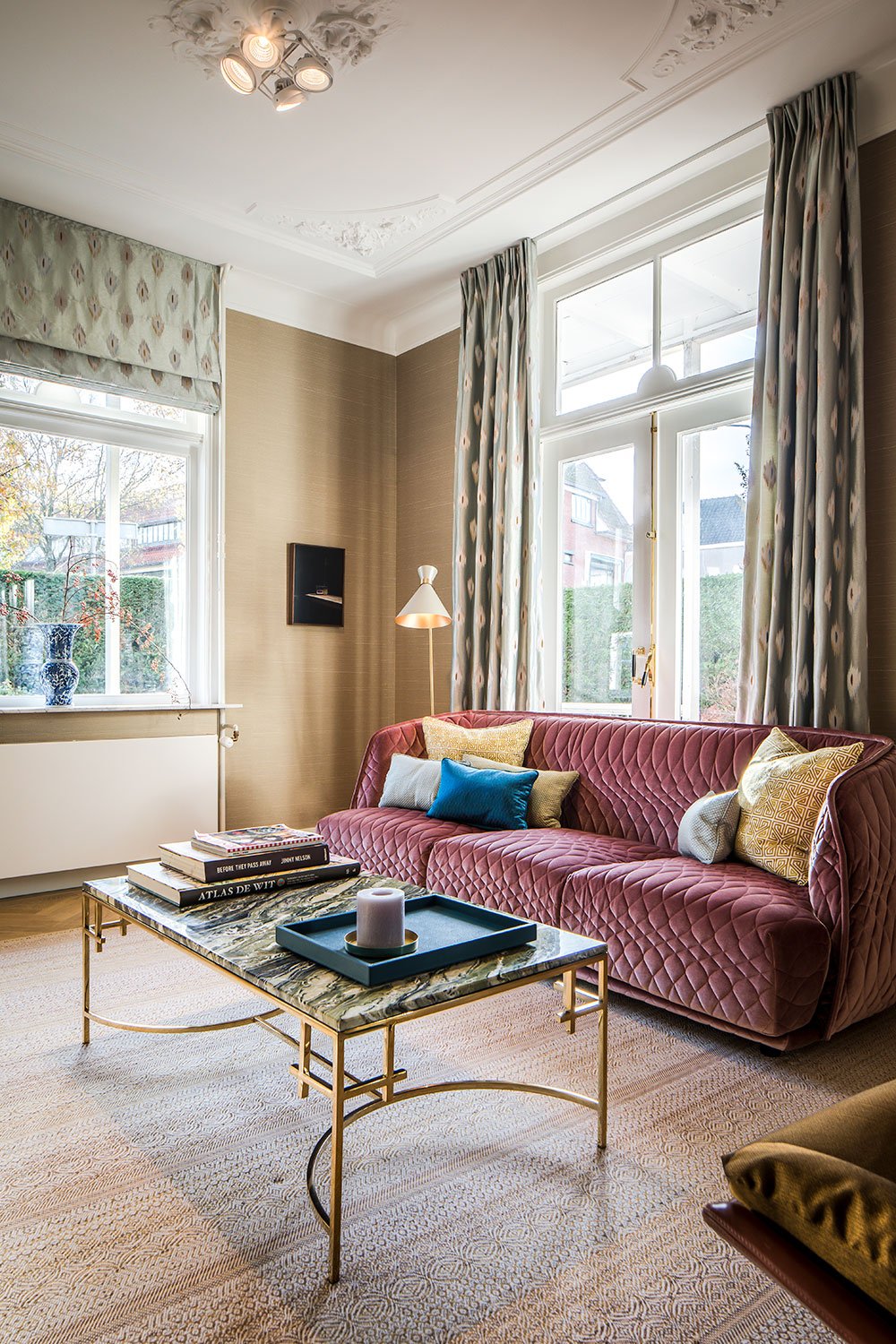 Old ornaments get new life in this The Hague Mansion; historic splendor is combined with modern elegance.
With love and respect for its history this 1892 National Heritage house has been restored. Where needed, the layout has been converted to meet the needs of 2019, with an open eat-in kitchen and the view to the outside as central focal point.
Extravagant Wallpapers
An exciting flow was created between the newly designed kitchen and the pantry from yesteryears. The extravagant wallpaper on all walls creates a sunny atmosphere and reflects the light coming in through the tall doors and ceiling dormer; much needed because the kitchen is facing North.
The living room radiates tranquility with pastel colors balanced by modern art and an almost  theatrical contrast is created between the contemporary lighting plan and the ornamental elements throughout the house.  A dream for its erudite owners is this bespoke library annex study, with ample room for books, artifacts and memorabilia.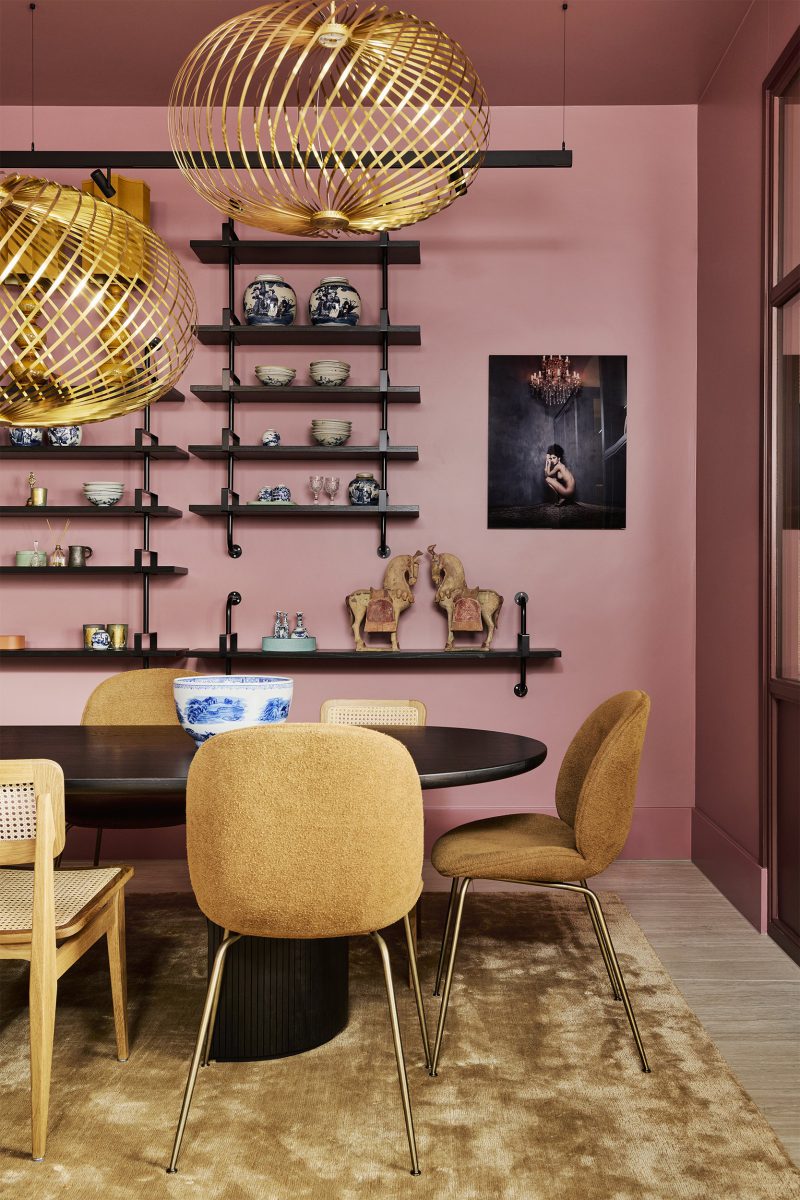 Excited to work with us?
Got a project on your mind? Collaboration? Let us know, and we'll soon get back to you.
Get in touch