Portfolio
Family Home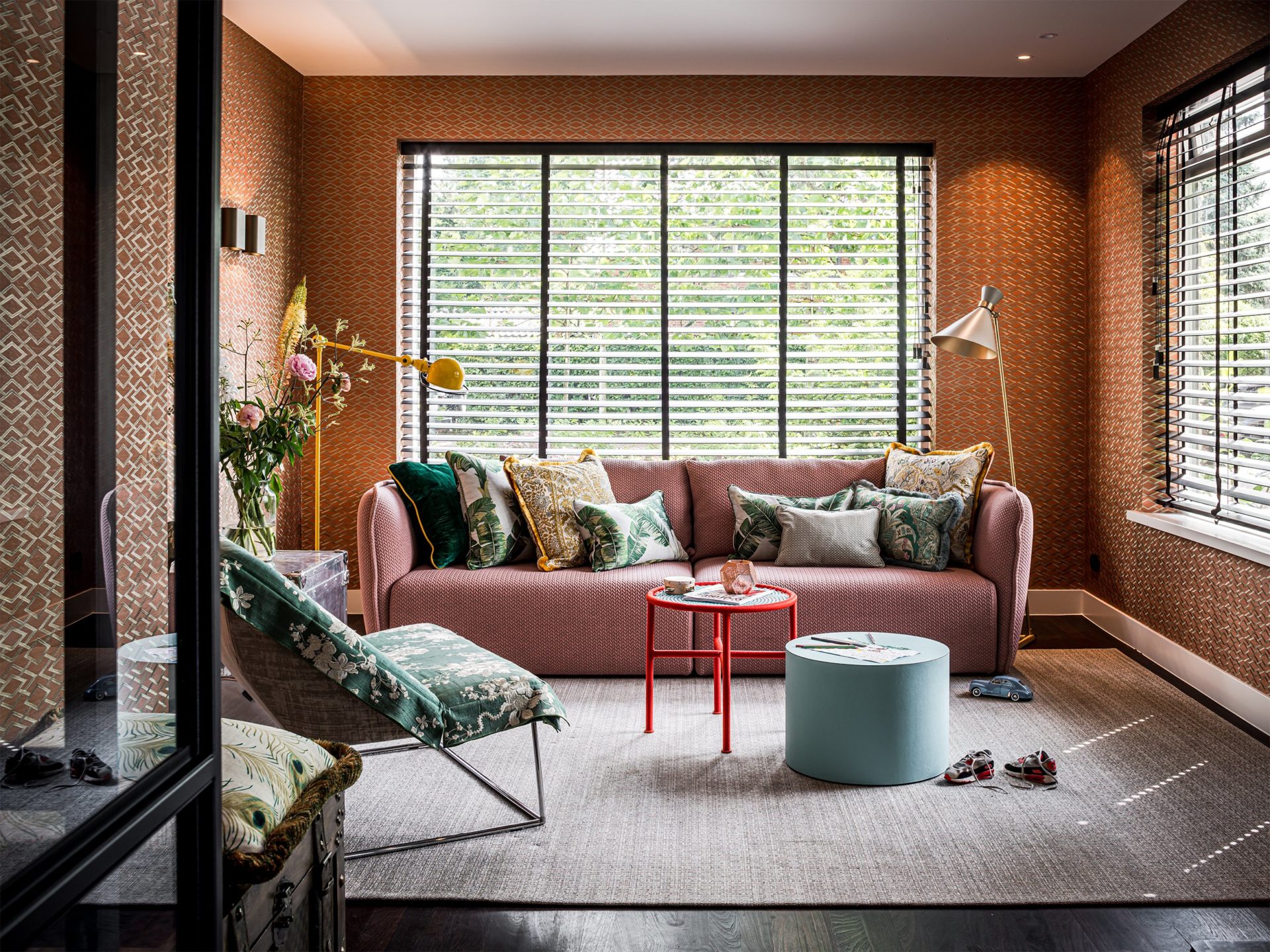 This beautiful family house is situated in a wooded area, next to the characterising Dutch dunes. The challenge of the project was to make use of all the possibilities the house and landscape provided. We have succeeded to place the house in a new contemporary context.
Space is something you tend to think about when you start looking for a new house. Have you really considered all opportunities in you current home? In this project we renovated and expanded the back of the house and built a cellar under the whole width of the house; this way the square meters were doubled. The mission is completed.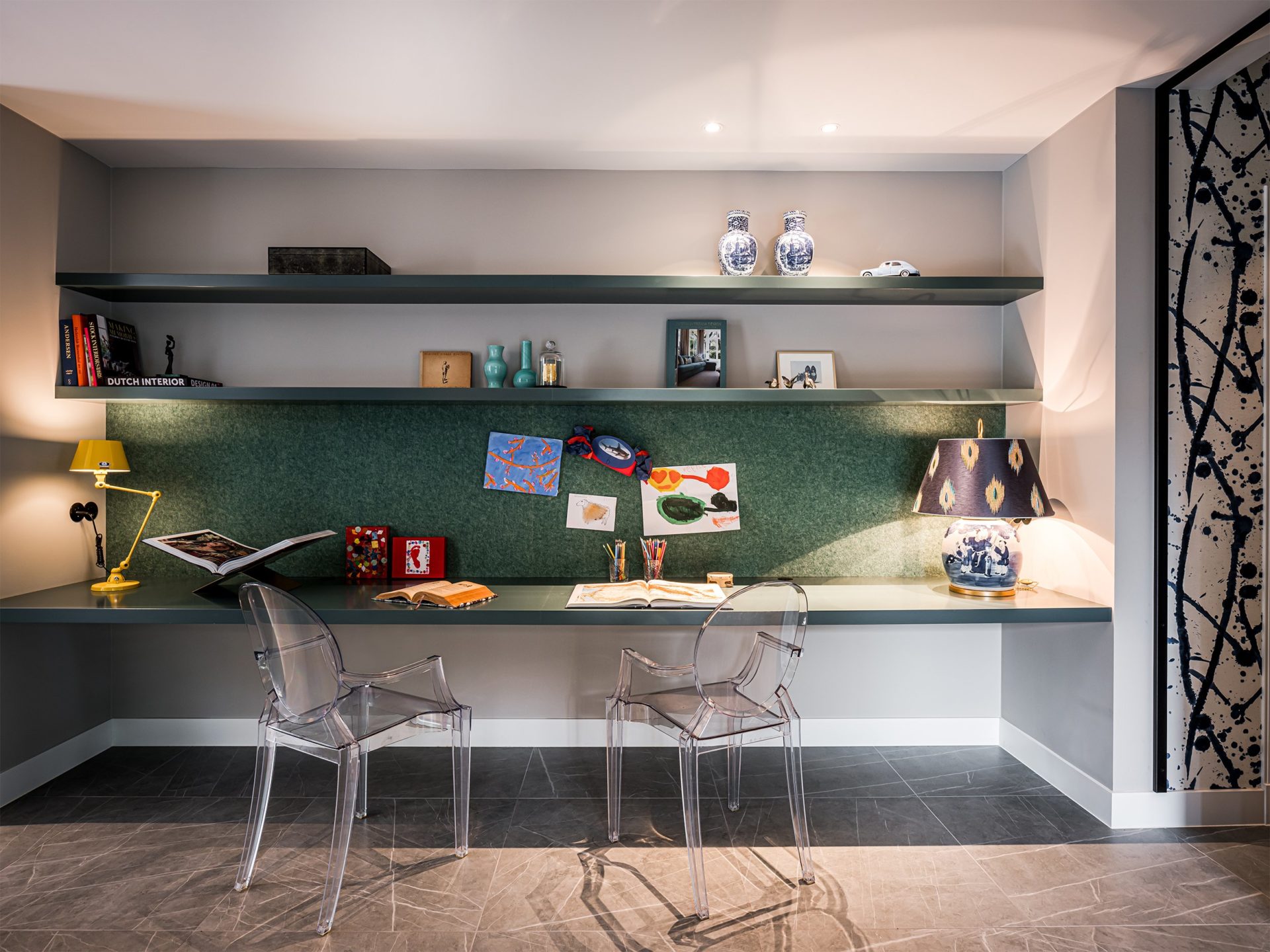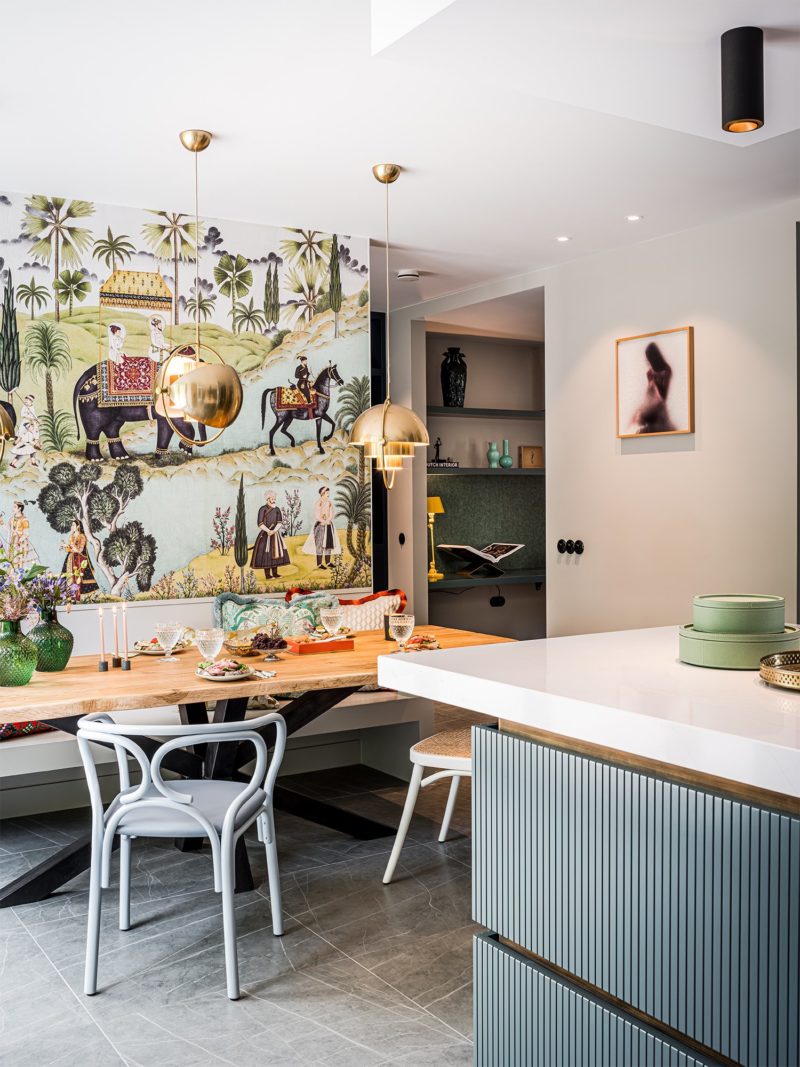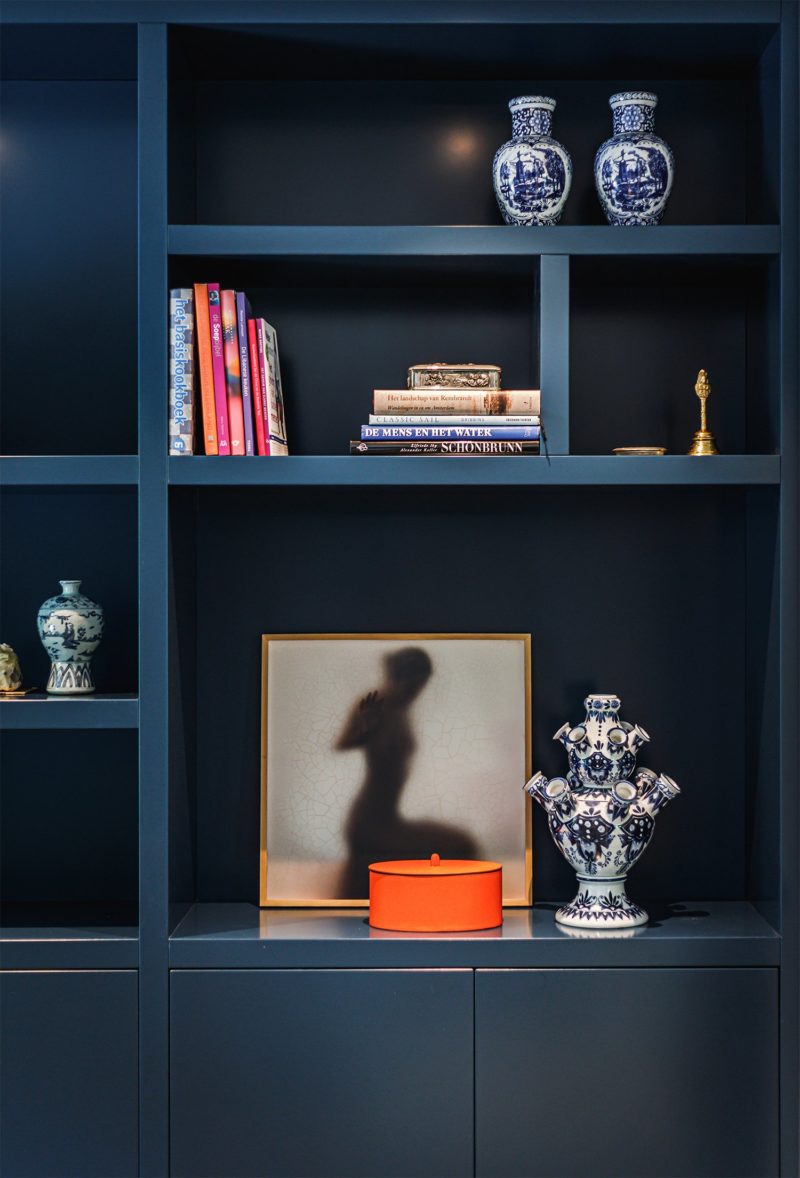 The details
In the design we worked with quite some steel & glass. This way the atmosphere is spacious and light. The lay out provides many interesting perspectives which results in great depth. Because of that, one can see the intense colors in every view. The details of the tailormade designs give the whole a subtle and differentiating look. We choose for exclusive ribbed kitchen fronts; the cooking island has a plinth of brass.
An integrated and holistic whole is created. Extra storeroom was provided. Interconnection was created using rich wallpaper with print and colors.
Using the right and daring patterns & colors gives even more depth to the project. Finalizing it with amazing panels behind the dining table.
"The smashing wallpaper in the spacious hallway makes it complete. ".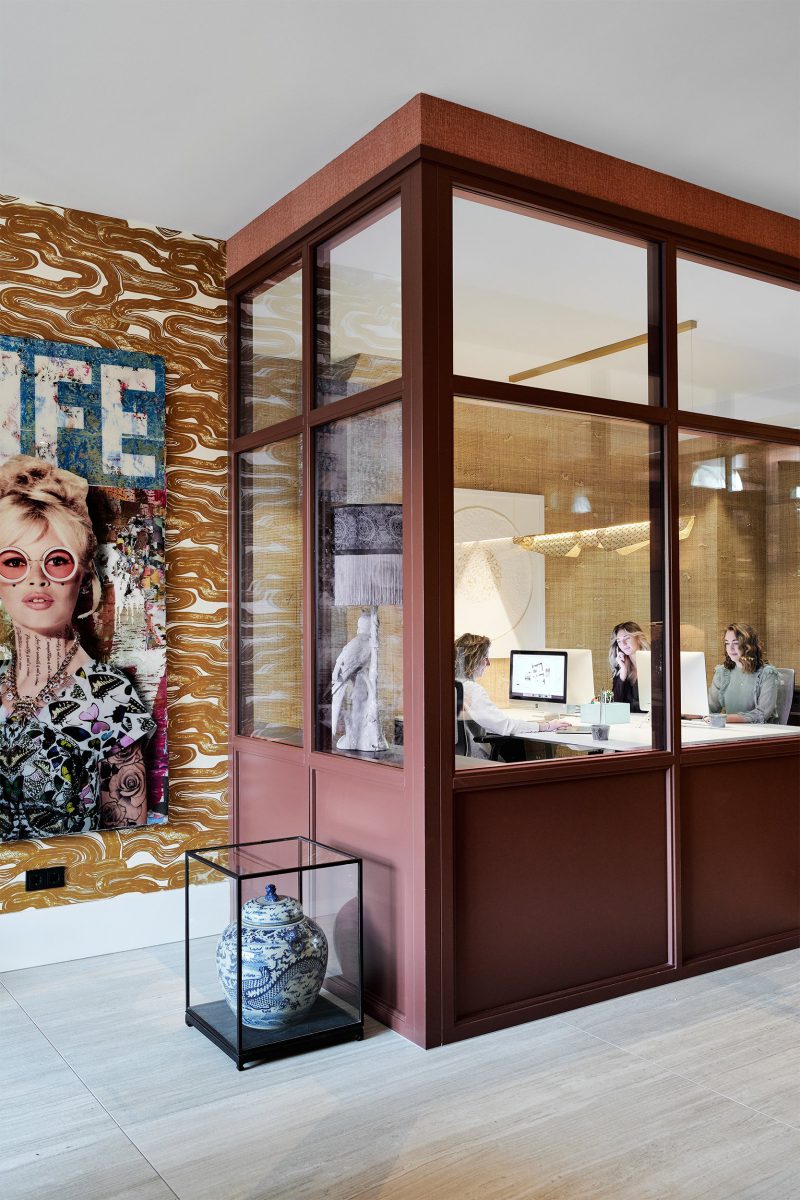 Excited to work with us?
Got a project on your mind? Collaboration? Let us know, and we'll soon get back you.
Get in touch