Portfolio
Unique and Gutsy Family House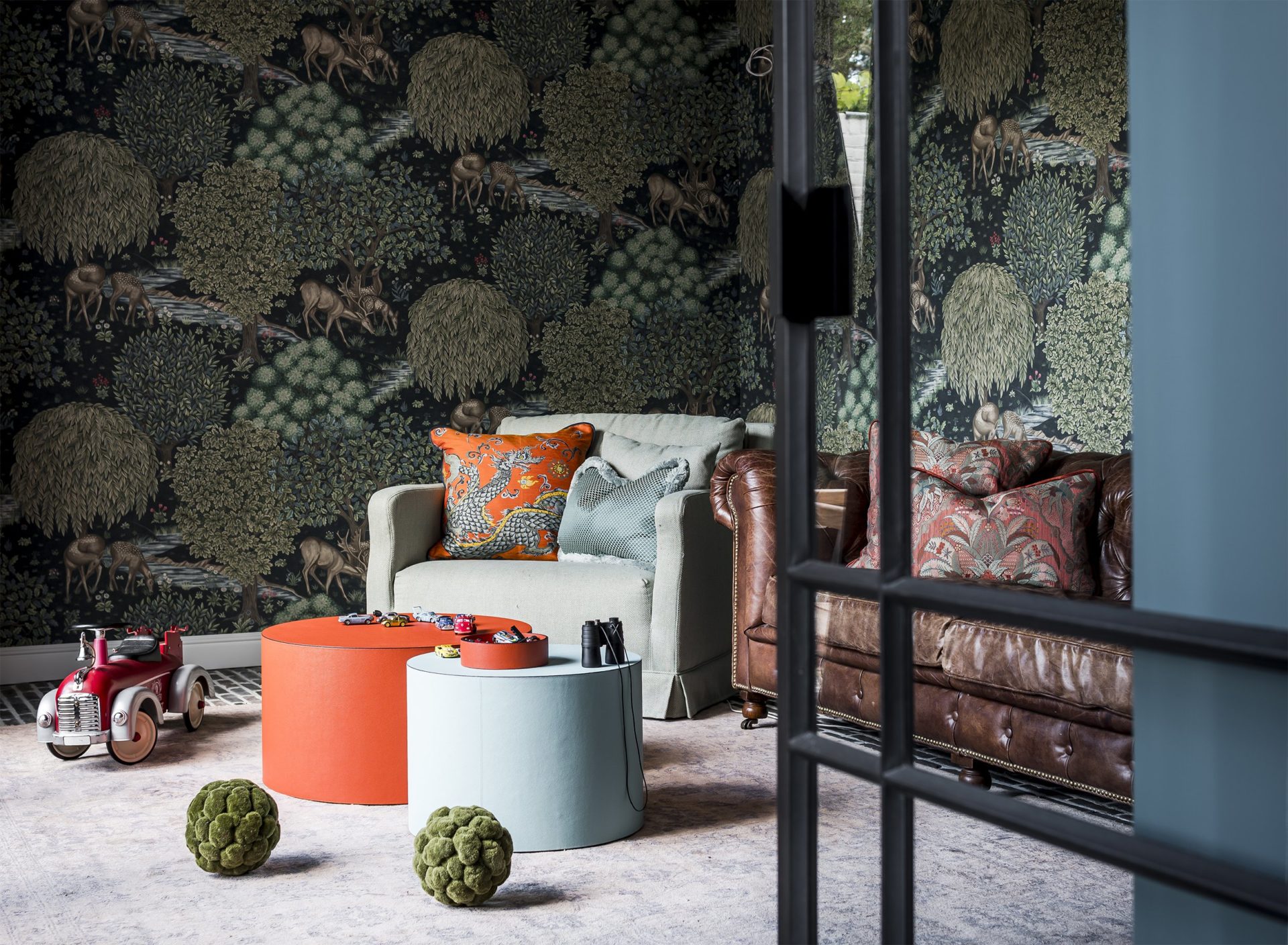 For this project our client gave us carte blanche to show Stock's 'true colours'. The house is characterized by straight and modern lines so our challenge was to bring warmth and personality to every room. The result: a unique and gutsy Stock Dutch Design.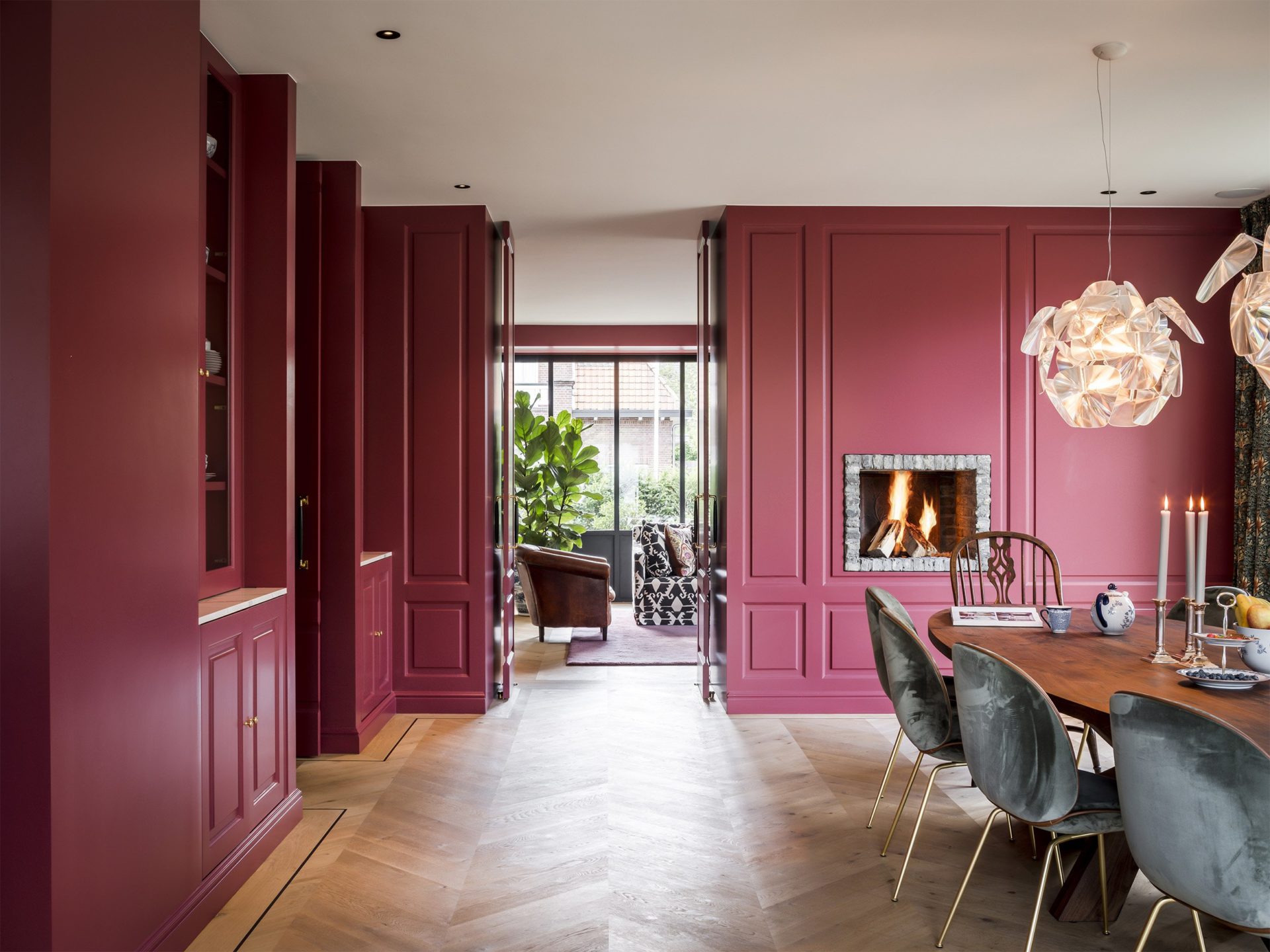 Unique & classic
The bespoke wooden panels in the dining room are painted in a striking coral. This color scheme is implemented in the other areas as well, creating a warm and classic atmosphere.
Black & white
We chose for a spicy couch in a black and white pattern for the living room. Which shows that this beautiful design and these patterns come to their own in a colorful entity.
Old meets new
In the dining room your eyes are automatically drawn to the victorian fireplace; it stands out against the custom wood panelling and creates a warm and welcoming center for the family to come together and share memories.
Dare to go black & white
The living room is characterized by the gutsy couch in black and white. The variety of colorful throw pillows combined with the calming rug pulls the look ​together.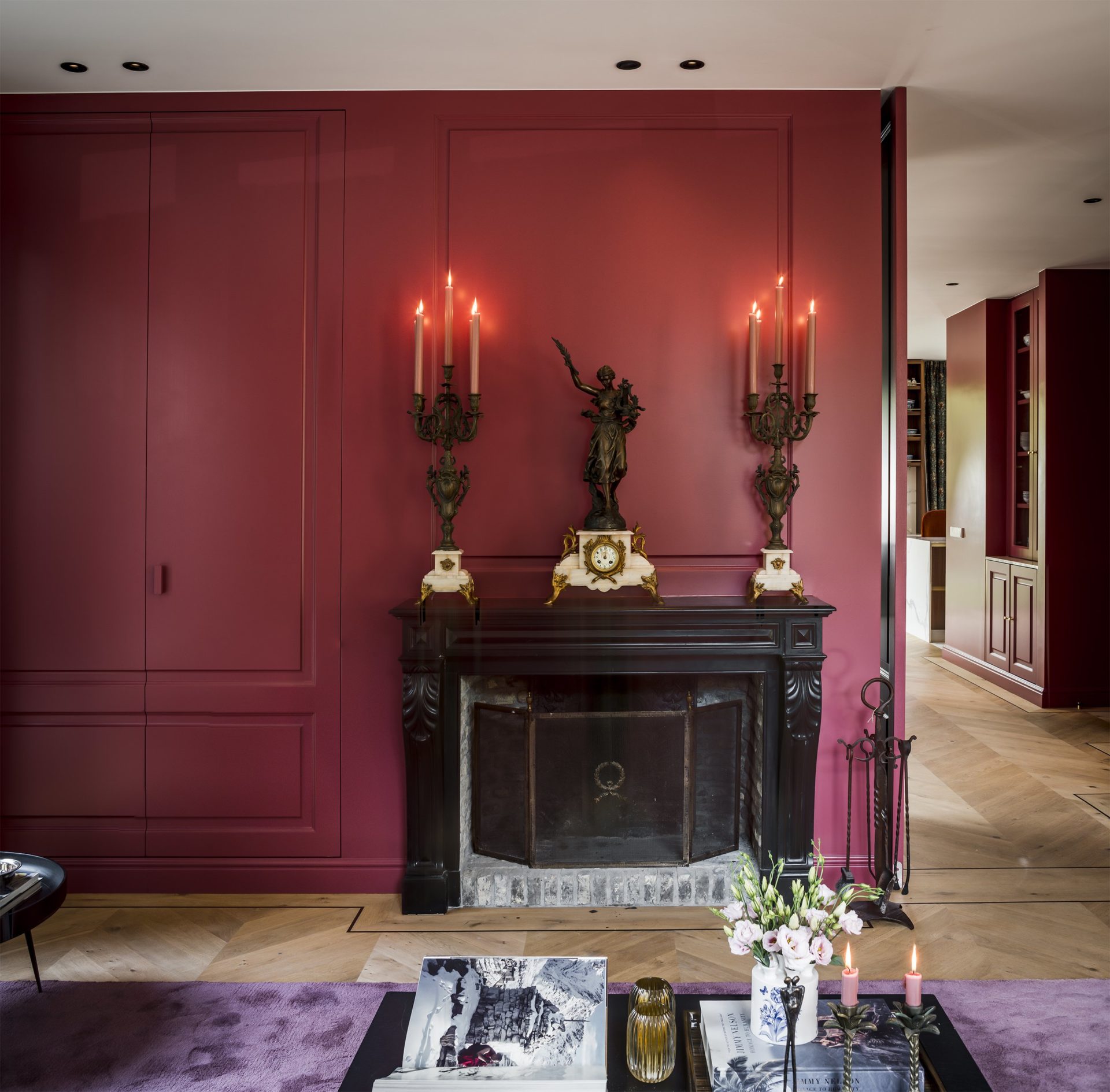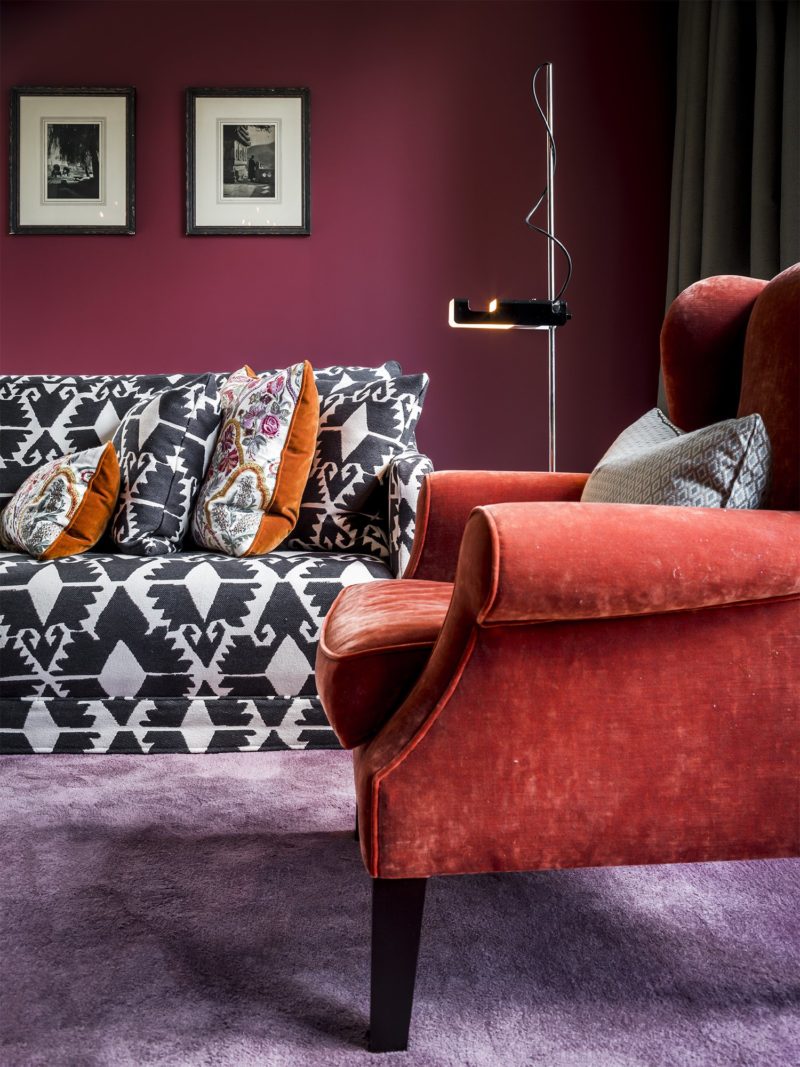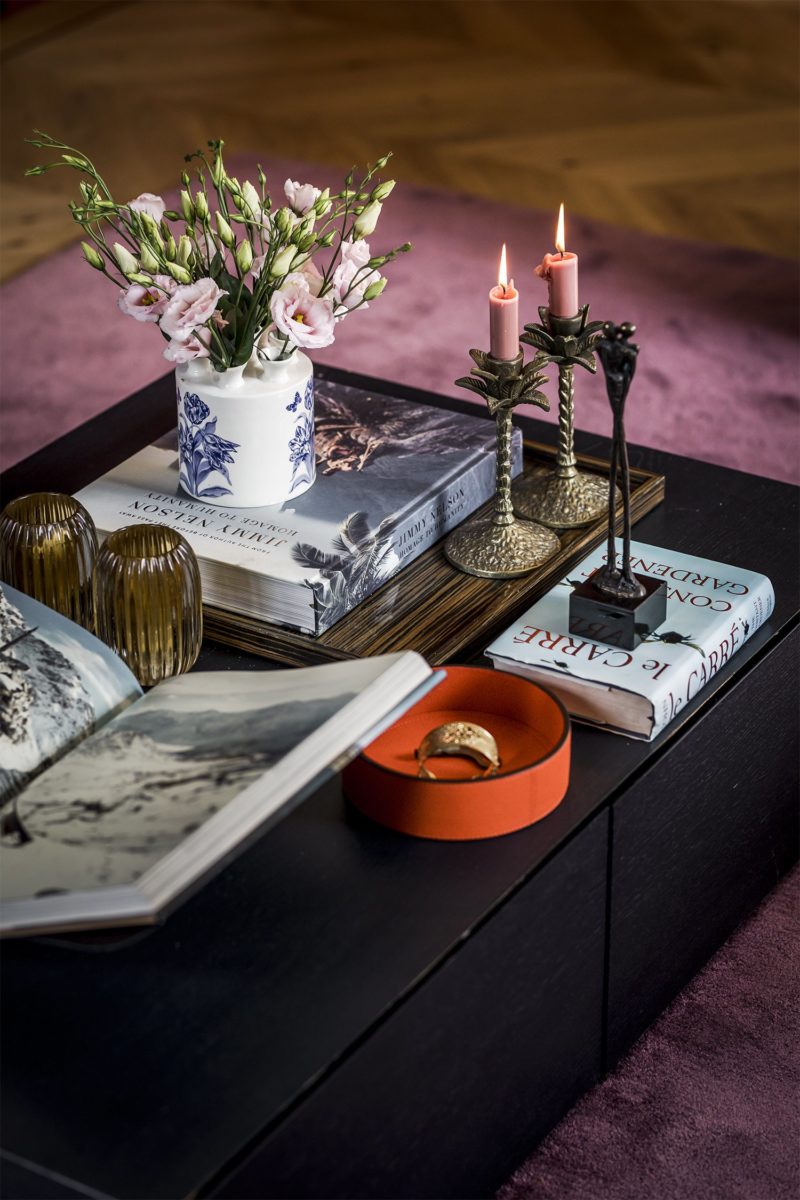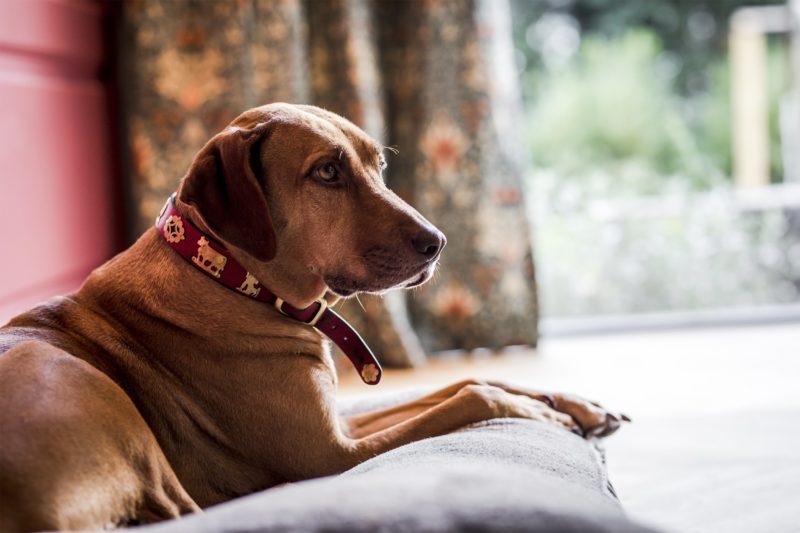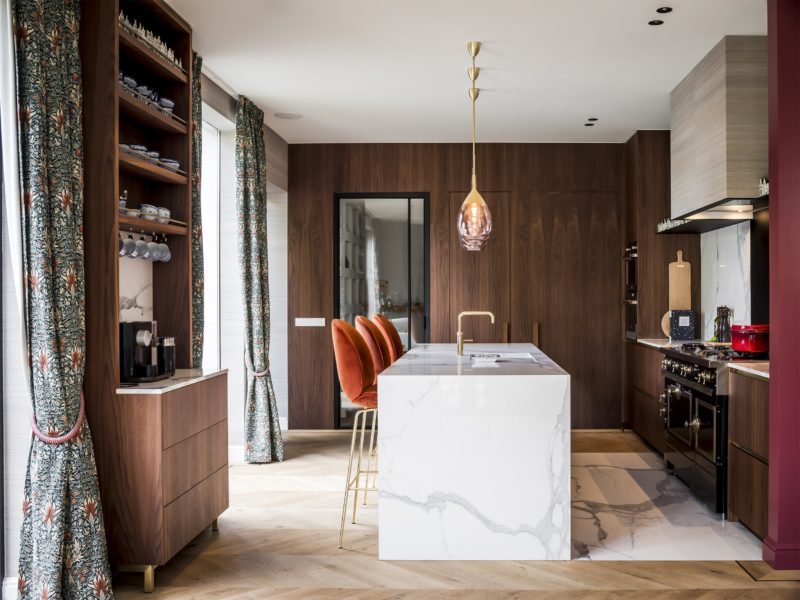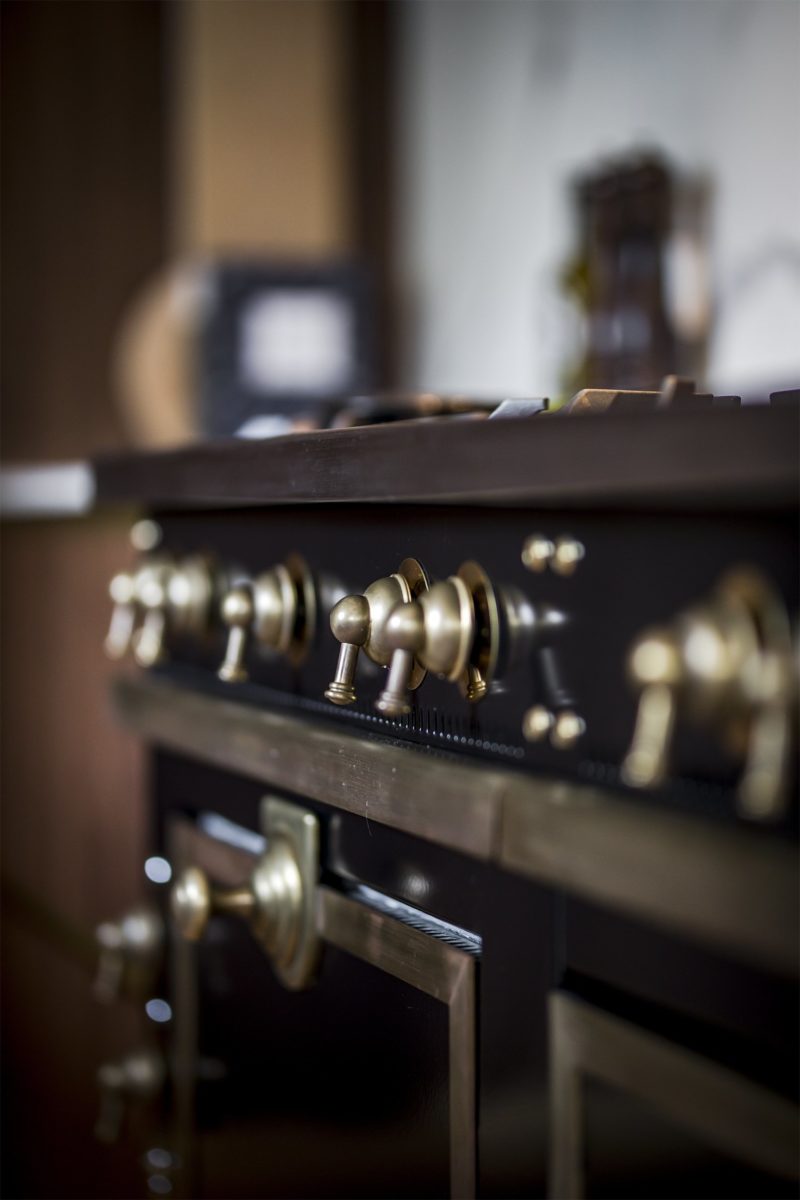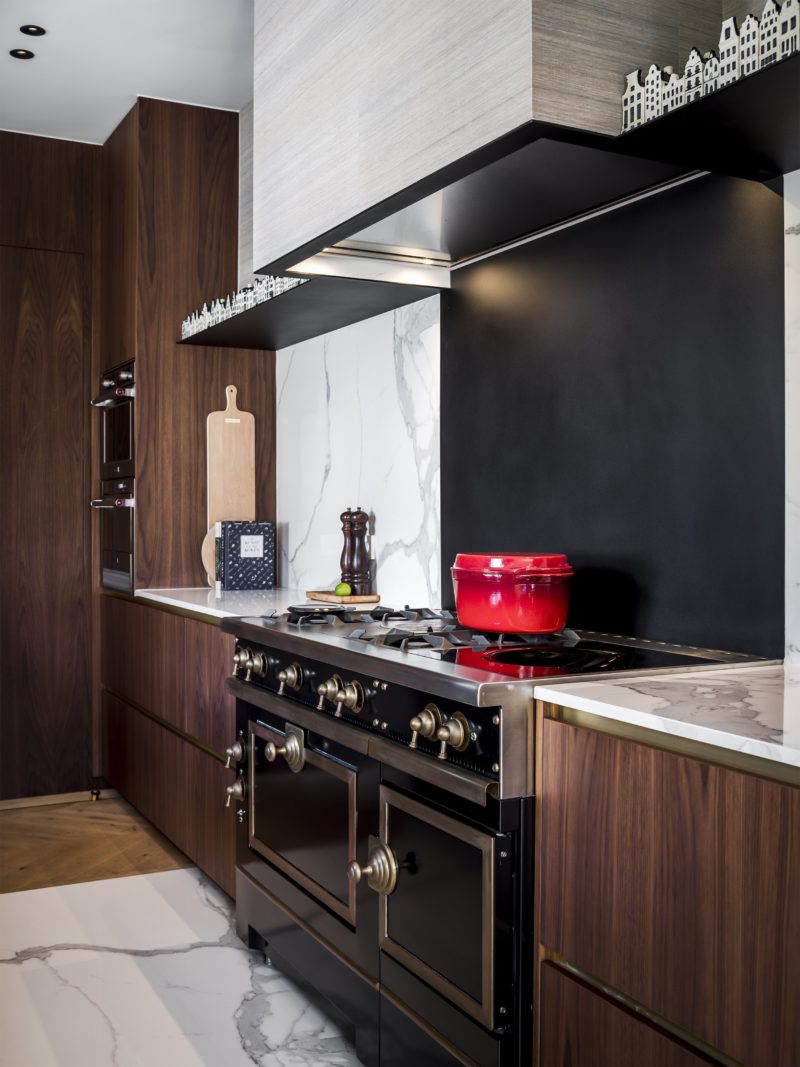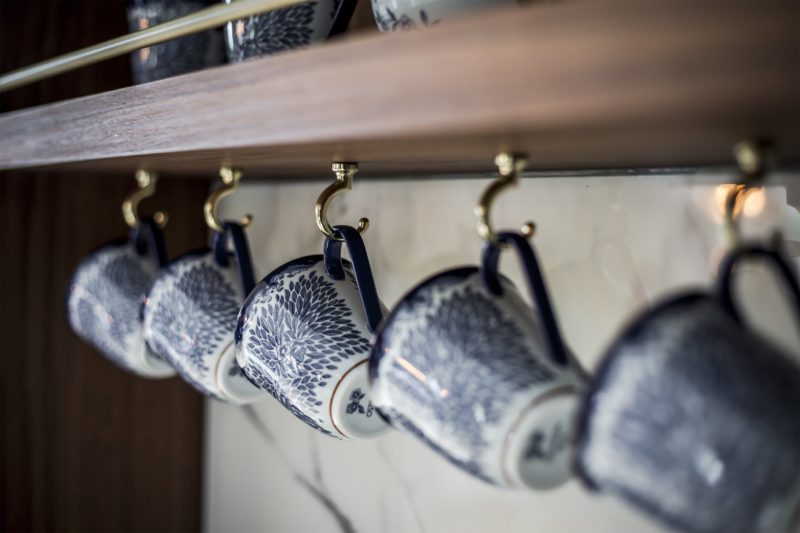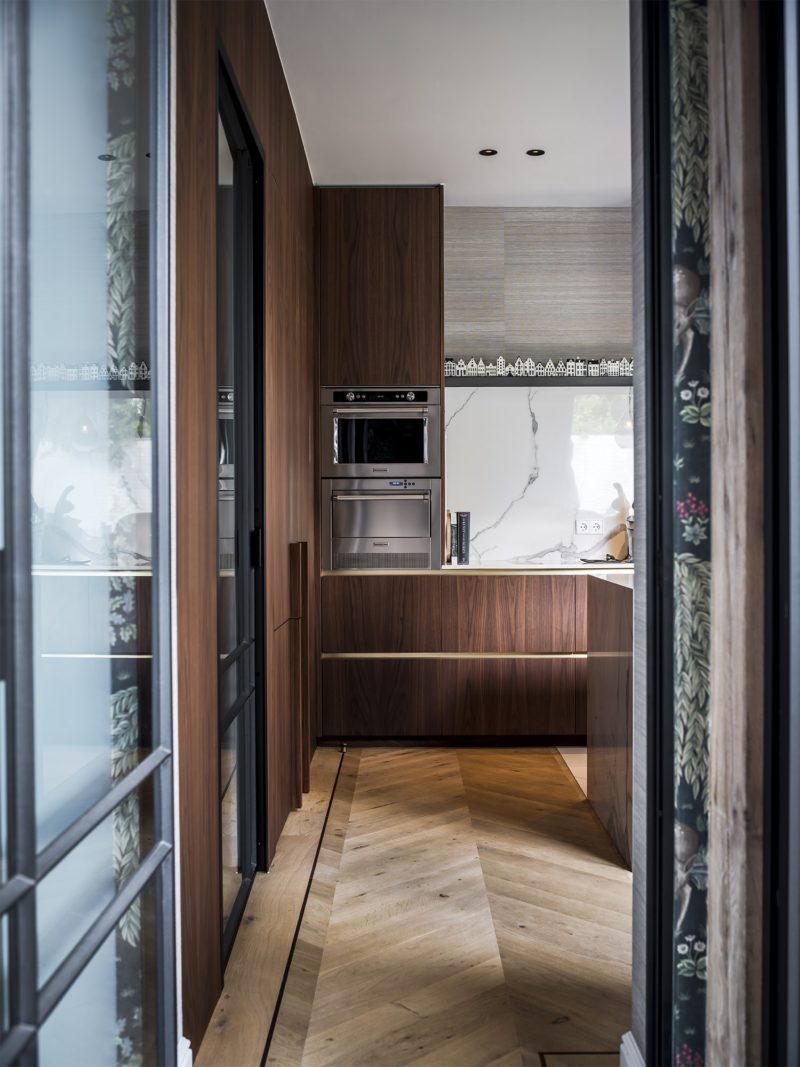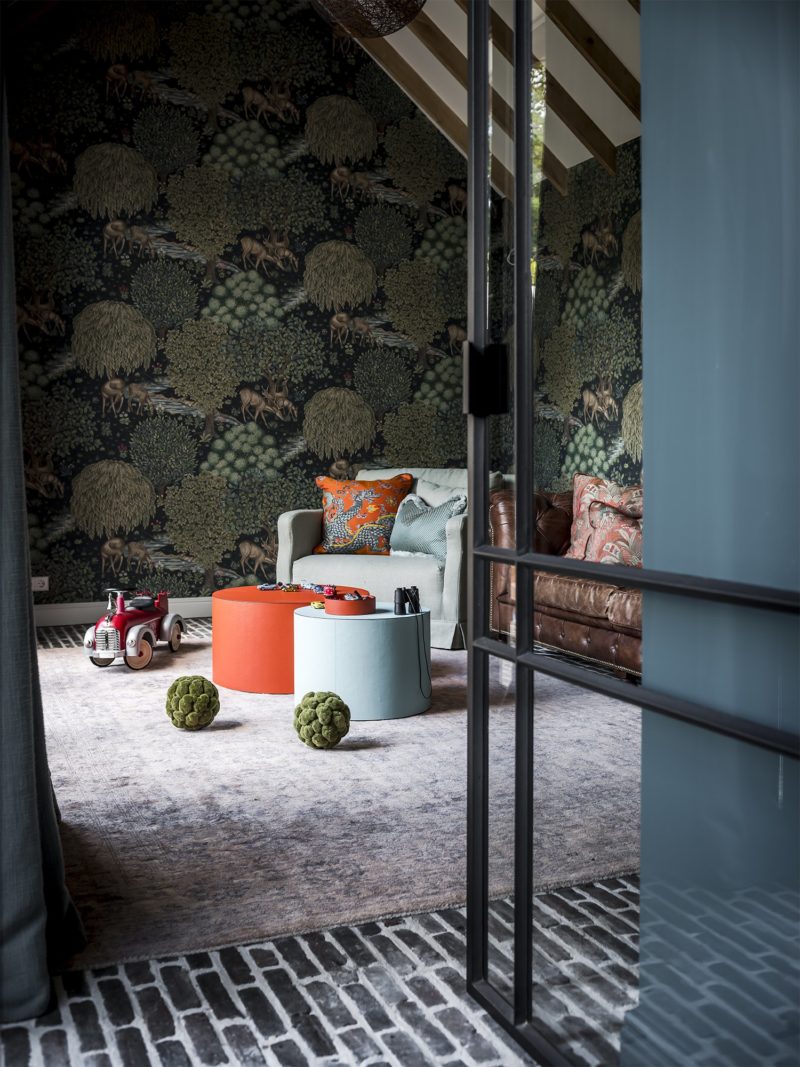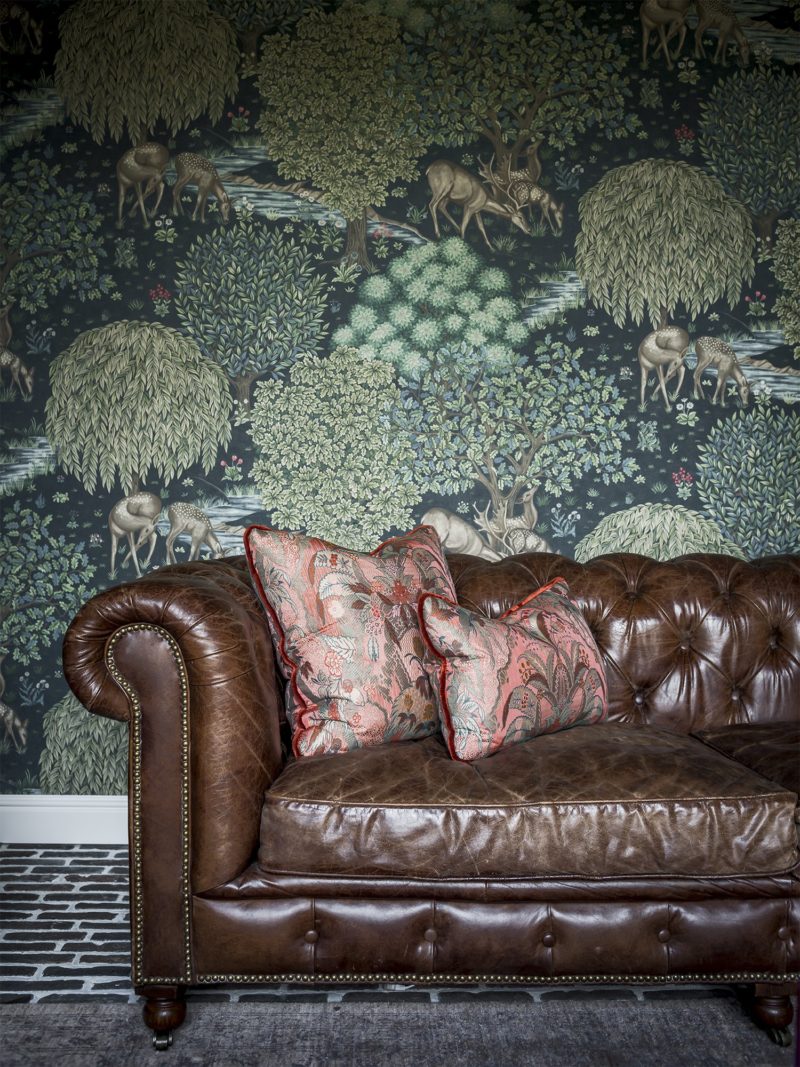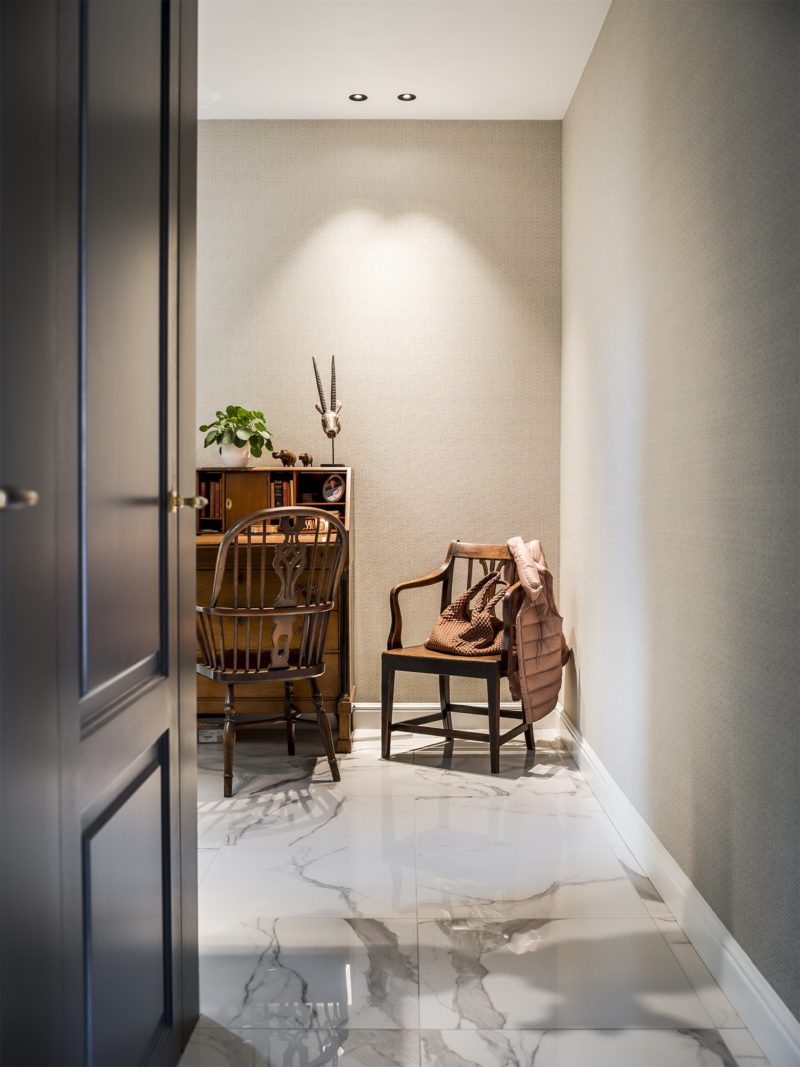 The walls of study are adorned with gorgeous English wallpaper. They bring the black and white image of our Queen Beatrix and England's Churchill to life. The room 'talks' with the daring color scheme in the living room.


The writing desk is tailor-made, masculine, practical and comfortable. In combination with the bespoke cabinet and the rich curtains, this space has become a place of inspiration for the residents.



Old Dutch bricks give the floor of the playroom a sturdy look, matching courageously with the worn chesterfield, colorful curtains, forest scene wallpaper and bespoke leather side tables. The ambiance is playful and inviting; a space where children feel at home and are inspired to let their imagination flow freely.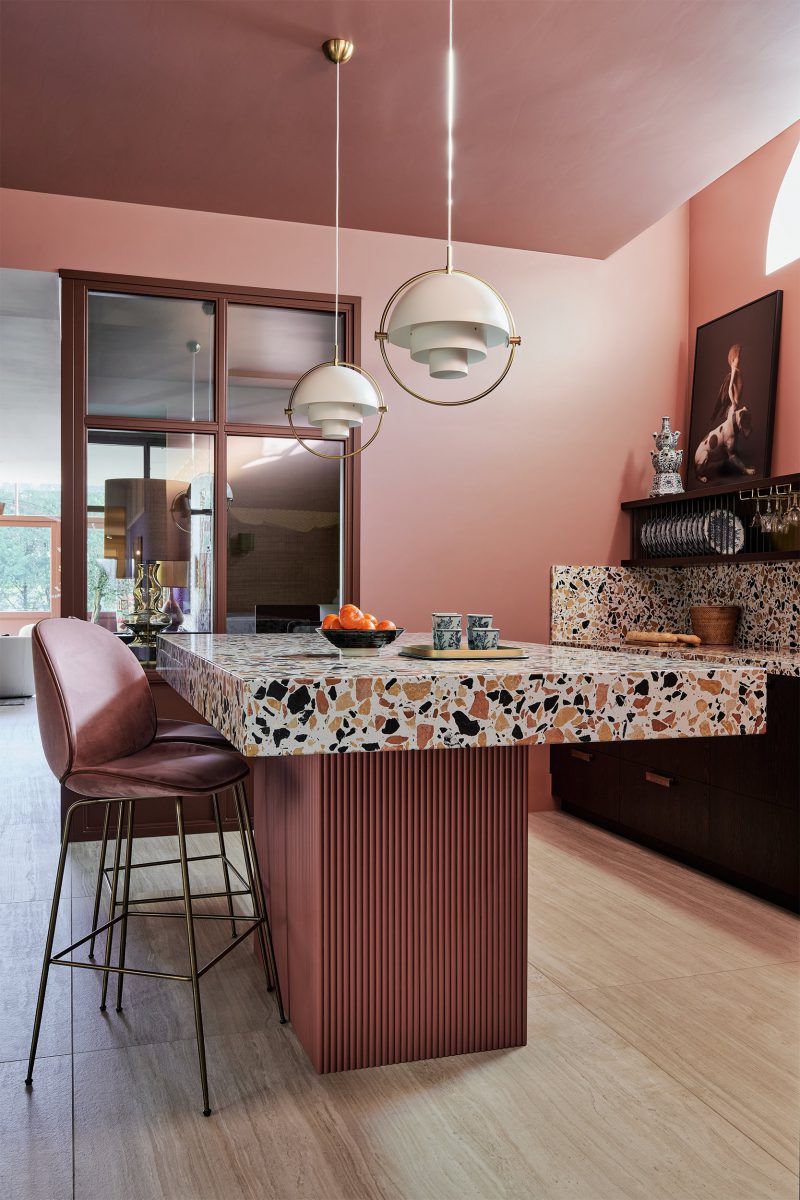 Excited to work with us?
Got a project on your mind? Collaboration? Let us know, and we'll soon get back you.
Get in touch